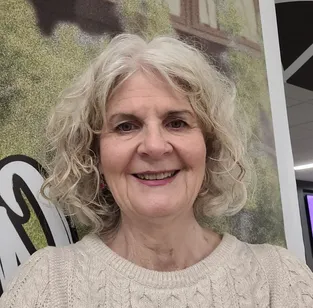 Dr. Connie Meis-Robertson
My goal is to figure out what is causing your problem and how to change it for the better. This takes time to do examinations and education for you to begin to change what is contributing to your pain. Your insurance company doesn't want to pay for these services. I chose many years ago not to be in network with any insurance companies. I am considered out of network. You and your condition are worth the time!
With my 25 + years of experience, I have enjoyed working with people to get them to live a more productive and pain free life in this stressful world. You may ask what causes stress? It is a variety of events and differs from person to person. It ranges from food and drink choices, trauma, aging parents, young children, job, no job, and computer work and gaming, and POSTURE! All of these and more can lead to PAIN and inflammation. These things can cause an exaggerated aberrant neuropathway in the brain that communicates through the spine to the spinal nerves. This pattern isn't normal and reoccurs repeatedly and can move from place to place.
Acute pain happens because of trauma, and hijacks that brain. This goes away eventually. If gone untreated it creates a pattern of discrepancy from side to side or top to bottom and usually in the future, it comes back. Chronic pain enslaved the brain. My purpose is to relieve any pain to the best of my ability.
With my unique innovative approach with muscle reactivation, I find I can reduce peoples pain to a more manageable pain pattern or in some cases, eliminate it. I teach you how to retrain your brain and make different life choices to improve your health and allow you to live longer healthily as well as reap chiropractic benefits. Once the pain is changed, my approach is to make these sessions a lifetime choice. You and I will determine what would be your normal treatment schedule. This is the BEST insurance to prevent reoccurrence.
In my spare time, I am bossed around by my 2 cats, Henry and Harrison. I enjoy traveling with my husband, Bob. I enjoy cooking and I am making new recipes that nourish my soul. My favorite tv shows are Karma Hospital on Prime and reruns of Family Feud with
Steve Harvy, and NCIS. My favorite color is greenish blue.